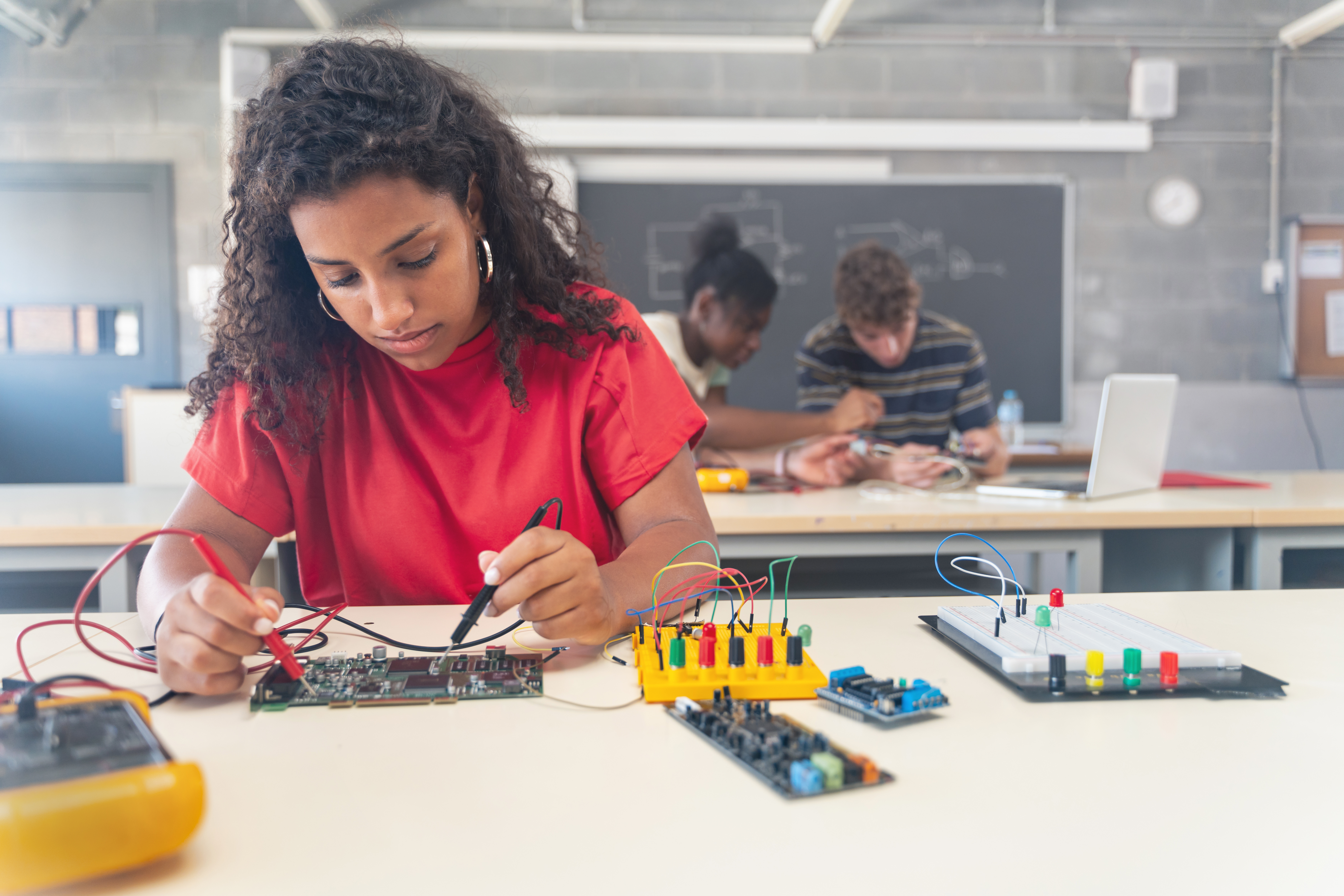 Focusing on underserved students, each student is afforded the opportunity to graduate with an Associates level degree in STEM, at no cost to the student's family and will be first in line for a job with participating employers.
Skills mapping, a unique approach to curriculum design, assures collaboration with industry partners to identify labor market needs and align competencies and curricula to deliver 21st century talent.
Career readiness is infused into many academic and technical courses, providing opportunities for students to hone skills, create projects and address complex problems through multiple pathways.
Industry partnerships are maintained to connect students with professional mentors, work-based learning, internships and future job opportunities.